European Grandeur - Start London, Return Eurostar, Small Group Start London Return Eurostar Small Group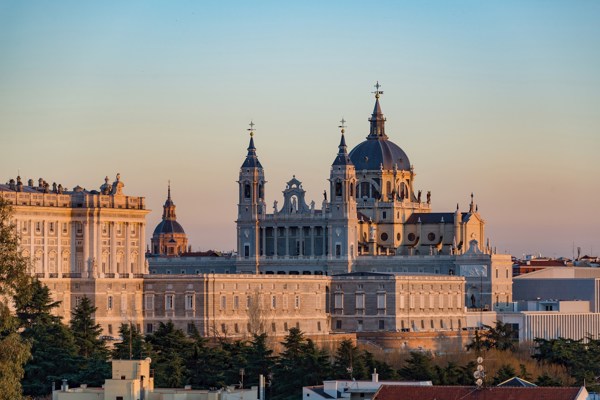 European Grandeur - Start London, Return Eurostar, Small Group Start London Return Eurostar Small Group
See Paris icons like the Champs-Élysées through the eyes of your local expert, enjoy the gastronomic delights of Pintxos tasting tours en route to San Sebastian in Spain and try your hand at Venice glassblowing in Italy, all on the grandest of European tours. From boutique fashionista shopping in the avenues of Paris to Picasso's trail blazing masterpieces in Madrid, this cultural tour de force is all encompassing. Barcelona dazzles with Gaudi's unfinished masterpiece-La Sagrada Família, while Avignon serves up a palate tantalizing taste of traditional farm to table cooking. The French Riviera offers an abundance of opulence, with harbors in Nice and Monaco packed to the brim with luxury yachts, and in Vienna the regal history of Austria's Habsburg dynasty fires up the imagination.
Choice Highlights
Choose between two carefully selected activities
Paris: Explore the romantic and trendy Marais district with your Local Expert and admire the beautiful garden at Sully's Mansion.
Paris: Join an avid local foodie on a walk through a local food market - Bastille Marché. Visit a variety of stalls and sample local treats and delicacies along the way.
Choose between two carefully selected activities
Madrid: Join the female pillars of the local community on a neighbourhood walking tour and learn the history of the women's movement in Spain, firsthand. This experience advances UN Sustainable Development Goal 10: Reduced Inequalities. Alternatively,visit the Reina Sofia Museum with an art historian to see Picasso's Guernica.
Madrid: Visit the Reina Sofia Museum with an art historian and see Pablo Picasso's masterpiece Guernica, one of the world's greatest anti-war paintings. Alternatively, join a neighbourhood walking tour to discuss social equity empowerment and learn about the history of women's movements in Spain.
Choose between two carefully selected activities
Vienna: Visit a traditional coffeehouse to enjoy Viennese specialities of coffee and Sachertorte.
Vienna: Listen to the musical masterpiece of Mozart and learn the Viennese Waltz, in an inclusive workshop designed to support the visually impaired community. Unique to Insight Guests, 'Dancing without Barriers' takes place in the dark, in a specially designed sensory studio, and will be a unique experience for all your senses. This specifically designed workshop focuses on inclusion and education around the topic of visual impairment. Through their foundation the organisation supports children from disadvantaged family and children with a visual impairment. This experience advances UN Sustainable Development Goal 10: Reduced Inequalities. Alternatively, visit a traditional Viennese café to enjoy local specialties of coffee and sachertorte.
Choose between two carefully selected activities
Stanserhorn: Walk along beautiful scenic pathways at the summit of Mount Stanserhorn for a chance to see native animals like marmots.
Stanserhorn: Embark on a spectacular journey to the summit of Mount Stanserhorn and appreciate unrivalled views of snow-capped peaks. Meet a Swiss ranger and learn about the local wildlife and flora over a conservation talk. Learn about the conservation of the local ecosystem and local fauna from a Swiss ranger. Hear about what it takes to preserve the wildlife throughout the year and in all weather. This experience advances UN Sustainable Development Goal 15: Life On Land. Alternatively, walk along beautiful scenic pathways for a chance to see native animals like marmots.
Well-being
: Our Well-Being Directors take a proactive approach to your welfare ensuring all well-being regulations are met (available on tours with 21 or more guests).
: Enjoy the comfort of Insight's luxurious, air-conditioned, 40-seat coach with double the standard legroom and onboard washroom. Our customized luxury coaches are sanitized before the start of your tour and are maintained to very high standards. Physical distancing measures have been implemented on our customized luxury coaches.
: Experience enhanced hygiene protocols to align with the latest guidance following COVID-19.All Travel Directors, Well-Being Directors and Drivers have completed training in enhanced well-being and hygiene protocols.
: We only work with establishments we are confident will consistently adhere to our high well-being standards, which include hotels, restaurants and sight-seeing venues.
: Hand sanitizer is freely available on board for you to use throughout the day.
Travel Director
: "There is nothing quite like sampling the many varieties of tapas. Every region has its own delicacies so you can be assured that you will taste different ones everywhere you go."
: "One food I really love introducing my guests to is cheese or meat fondue. It's not only a great meal, but it's an experience of its own and always lots of fun. Especially when I see all our guests bonding and having a good time discovering the way we enjoy it over here."
: "One food I really love introducing my guests to is tramezzini sandwiches because they are a real art form in Venice. For the locals it is a quick inexpensive bite to get them through the day...best eaten standing up at the bar!"
Top Rated Highlights
London: Relax on the smooth, high-speed Eurostar train as you journey from London to Europe via the revolutionary Channel Tunnel.
Paris: With a Local Expert, explore the iconic sights and streets of Paris. See famous landmarks including Notre Dame Cathedral, the Eiffel Tower and the facades of the Louvre. Stroll the banks of the River Seine and admire romantic bridges, and enjoy a drive along the Champs Elysées to the Arc de Triomphe.
Pari...

Travel is our passion and every step is designed with your comfort and pleasure in mind, giving you the vacation of your dreams. Enjoy a premium journey packed full of stylish hotels and authentic dining. Savor the views as you travel on spacious customized coaches, so that you arrive refreshed at each destination, and benefit from smaller group sizes. We believe incredible travel is about enjoying every moment, so the only question left for you is where do I want to go?